depression
Most people with major depression may also suffer with some form of anxiety. Throughout the years research has begun to make that connection. Whatever kicks them off, depression and anxiety both are maintained by styles of thinking that magnify the initial insult and alter the workings of the brain in such a way that the longer an episode exists, the less it takes to set off future episodes. People who have either condition typically overestimate the risk in a situation and underestimate their own resources for coping. Sufferers avoid what they fear instead of developing the skills to handle the kinds of situations that make them uncomfortable.
If you need support getting out of your own way or navigating a difficult life transition, or even adjusting, I can help you find more calm and positivity, and start living life to the fullest. I provide highly personalized interventions for those struggling with depression disorders such as Major Depressive Disorder, Persistent Depressive Disorder, Seasonal Affective Disorder, and Pre and-Post-partum Depression.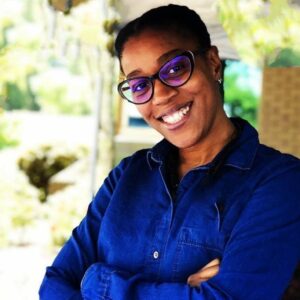 Try a free 15 minute session with Dr. Harmon
Hi, I am Dr. Lawanda Harmon, PhD I specialize in the treatment of depression and anxiety related issues as well as other related psychotherapy needs. I am here to help you find the change, relief and lightness you are looking for. I have helped countless individuals overcome serious challenges, sometimes even when they did not believe they could be helped at first. If you suffer from an ongoing struggle, why not try a free, confidential 15 minute consultation session with me? We will connect over phone or HIPAA compliant telehealth platform and discuss what is holding you back and what the path forward might look like. For many, this first step is often a glimpse that relief is possible.