LEARN HOW TO CONTROL YOUR ANXIETY AND RELEASE YOU ANXIETY
Anxiety is a natural human response when we feel that we are under threat. It can be experienced through our thoughts, feelings and physical sensations. However, at times when we feel that the threat supports the emotional feeling of fear of the unknown, we can find ourselves feeling we have no control of the outcome which can lead to feeling stuck, trapped, or even self-sabotaging. If you need support getting out of your own way or navigating a difficult life transition, or even adjusting, I can help you find more calm and positivity, and start living life to the fullest.
I provide highly personalized interventions for those struggling with Anxiety, conditions such as Generalized Anxiety, Social Phobia & Obsessive Compulsive Disorder. Whether you're dealing with loss, divorce, a family member struggling with addiction, or a sudden life or career change, I have techniques for resolving uncomfortable emotions in a way that feels light and empowering.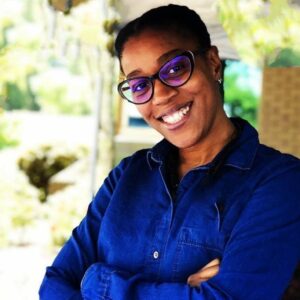 Try a free 15 minute session with Dr. Harmon
Hi, I am Dr. Lawanda Harmon, PhD I specialize in the treatment of depression and anxiety related issues as well as other related psychotherapy needs. I am here to help you find the change, relief and lightness you are looking for. I have helped countless individuals overcome serious challenges, sometimes even when they did not believe they could be helped at first. If you suffer from an ongoing struggle, why not try a free, confidential 15 minute consultation session with me? We will connect over phone or HIPAA compliant telehealth platform and discuss what is holding you back and what the path forward might look like. For many, this first step is often a glimpse that relief is possible.